Dijana Habjan & Dražen Kačar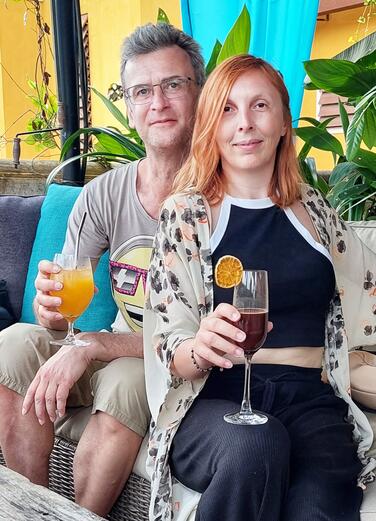 Dijana is an IT application manager who has been organizing her own traveling for years. She held a few public lectures about the black art of traveling on a budget.
Dražen had been using Unix before Linux existed. He specializes in adding interesting twists to Dijana's travel plans.